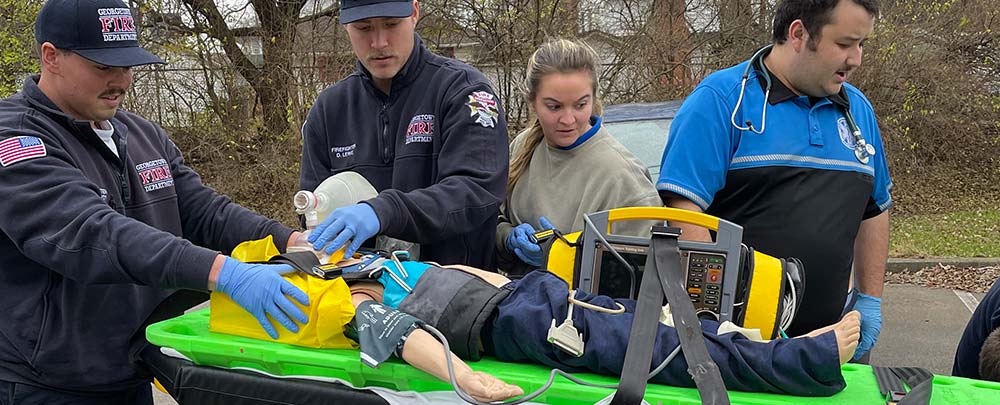 The Central KY Critical Care Paramedic Program has been designed to meet the needs of the critical care transport paramedic working in ground, air or fixed wing environments. The curriculum focuses on advanced level knowledge of Chemistry, Pharmacodynamics and Anatomy & Physiology. The CCT-P program will assist the Paramedic in developing the necessary skills and knowledge to manage critical patients for extensive patient care.
Students will be going in to depth over: Flight Physiology; Lab Data Interpretation; Peripheral and Vascular Access; Hemodynamic Monitoring; Advanced Airway Management; High Risk Obstetrics; Pharmacology; Sepsis & MODS along with many other advanced post graduate paramedic topics. In addition to hands on laboratory experience practicing Advanced Airway skills, Trauma skills including Ultrasound and various multilevel scenarios.
The Central KY Critical Care Paramedic Program is approved by the Kentucky Board of Emergency Medical Services.