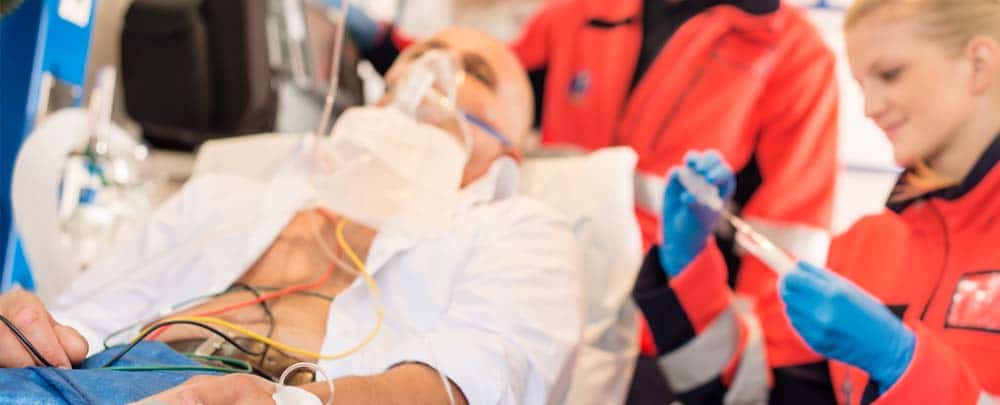 Where Excellence Meets Success: EMTP proudly boasts the highest number of trained EMTs in the state, backed by top-notch pass rates on the NREMT computer exam! The EMT Training Program at EMTPKY will prepare you for a rewarding healthcare career.
Rigorous and Comprehensive Curriculum: Our EMT training program is meticulously designed based on cognitive, psychomotor, and affective objectives outlined by the U.S. Department of Transportation's Curriculum for EMTs. It aligns with both Kentucky Board of Emergency Medical Services (KBEMS) regulations and the National Registry of Emergency Medical Technicians (NREMT). Graduates successfully completing the program are eligible to sit for the NREMT examination, paving the way for a rewarding career!
Engaging Learning Experience: Say goodbye to tedious lectures! At EMTP, learning is fun and interactive. We employ exciting games like Bingo and Jeopardy as engaging review tools, avoiding the dreaded "death by PowerPoint." Our experienced educators bring a wealth of knowledge to the classroom, preparing you for real-world challenges in the EMS field.
Embrace Diversity in Learning: We recognize that every student learns differently. EMTP's faculty adopts a facilitated learning approach that caters to various learning styles, ensuring that you get the personalized attention you deserve. The EMT Training program offers various program types and formats, so you can find the path that best fits your needs and personality.
Hands-On and Action-Packed: Get ready for an EMT course that's all about real-life scenarios and hands-on practice. EMTP takes you beyond theory and immerses you in the action-packed world of emergency medical services.
Embark on your journey towards becoming a certified EMT in Kentucky with EMTP – the leading choice for exceptional training!
High School Diploma or G.E.D by end of course
At least 18 years old by end of course
Active Driver's License
Recent TB skin test
Completed Castlebranch background check (required by the state of KY)
EMT Training Program Schedule
Traditional Program (9 hours per week for 16 weeks)
Boot Camp Program (40 hours per week for 4 weeks)
Online Program (Complete work at home and meet on campus only 7 days)
What is included in my tuition?
Student Liability Insurance
HIPAA Training & Certification
NIMS 100 course
HIV/AIDS Bloodborne Pathogens Training & Certification
Student Identification Card
Student Uniform Polo
Emergency Medical Technician
Emergency Department Technician
Medical Representative (Industrial Settings)
Other Training programs available at EMTPKY