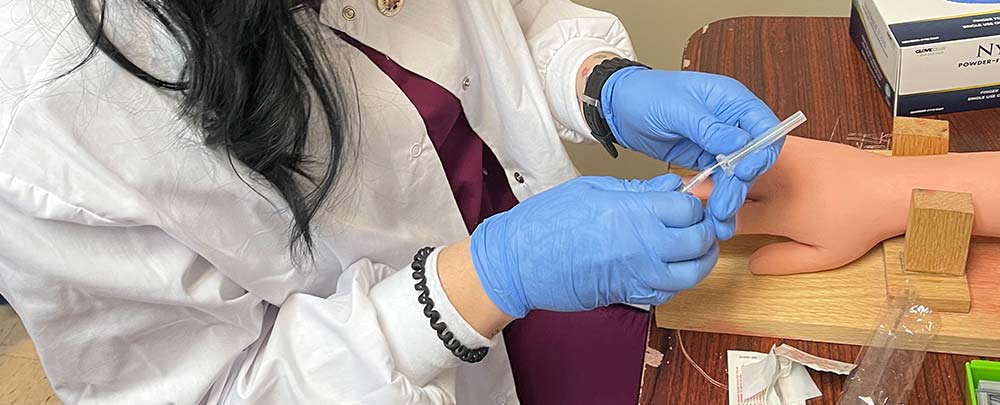 Our IV certification course is designed to educate healthcare professionals on intravenous therapy techniques and basic intravenous fluid therapy.  Our classroom portion will consist of lecture and review, written exam, calculation of drip rates, practice of blood draw, IV techniques and supplies. The majority of class time is practicum of clinical skills.  You are required to complete successful venipunctures on fellow students.
Course Length
Approximately 4 hours
Target Audience
Clinical Medical Assistants, Phlebotomist, RN, LPN, AEMT, Paramedic, or any other healthcare provider permitted to perform intravenous therapy within their scope of practice.