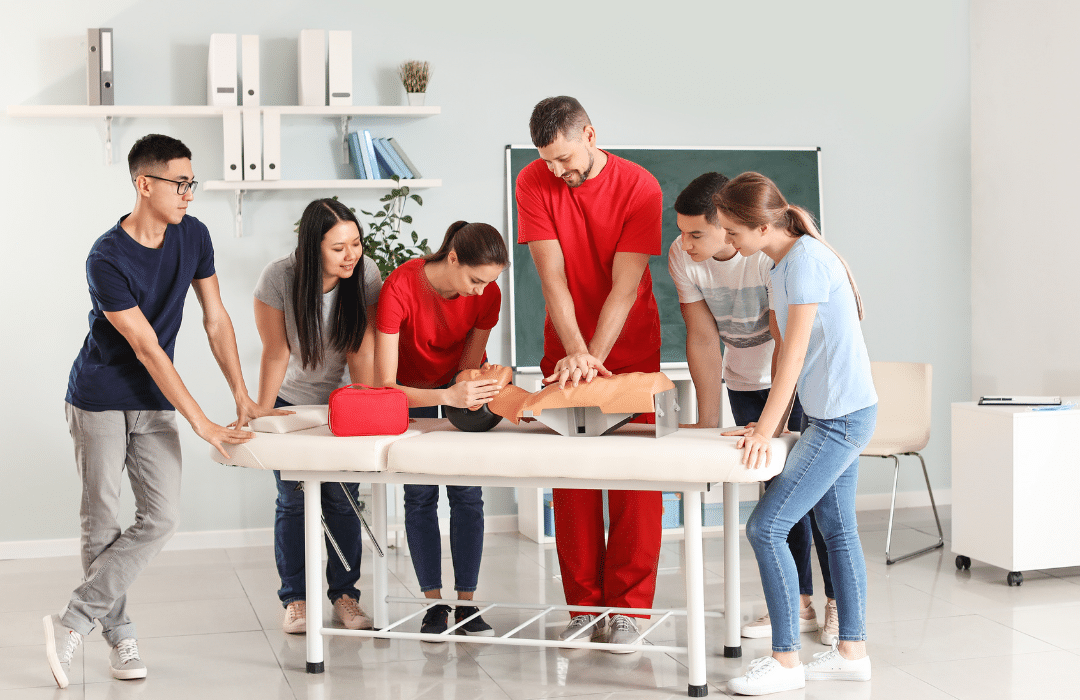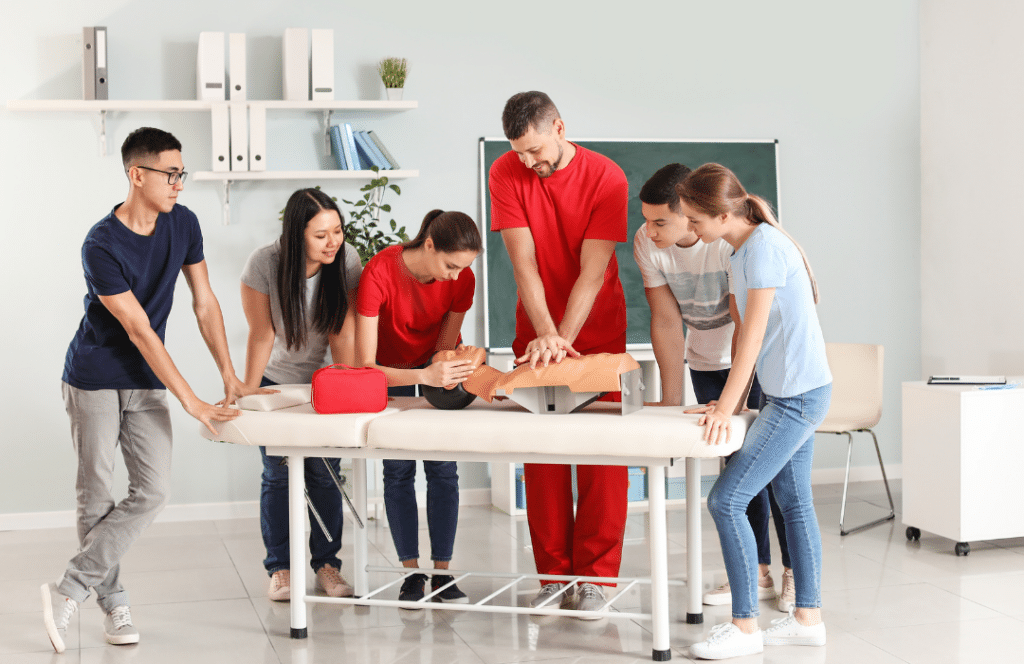 EMTPKY proudly offers the American Heart Association's HeartSaver First Aid Training course – your key to meeting OSHA regulations and becoming a certified First Aid responder.
What You'll Learn:
Basic first aid techniques for injuries, wounds, and burns
How to respond to medical emergencies like seizures and allergic reactions
CPR and AED usage for sudden cardiac arrest situations
Our experienced instructors will guide you through hands-on first aid training, equipping you with the knowledge and skills to handle critical situations in any setting. Whether you're a healthcare professional, educator, or simply someone who cares about the well-being of others, this course is for you! Empower yourself to make a difference in emergencies.
Enroll now in the AHA Heartsaver First Aid Training Course at EMTPKY and be prepared to respond with life-saving skills.!
This course takes approximately 8 hours to complete.
This course is designed for anyone that wants a basic understating of first aid. It also provides employee training for designated first responders and individuals needing credentialed training for job or regulatory requirements.
Other AHA Courses available
Other training programs available at EMTPKY