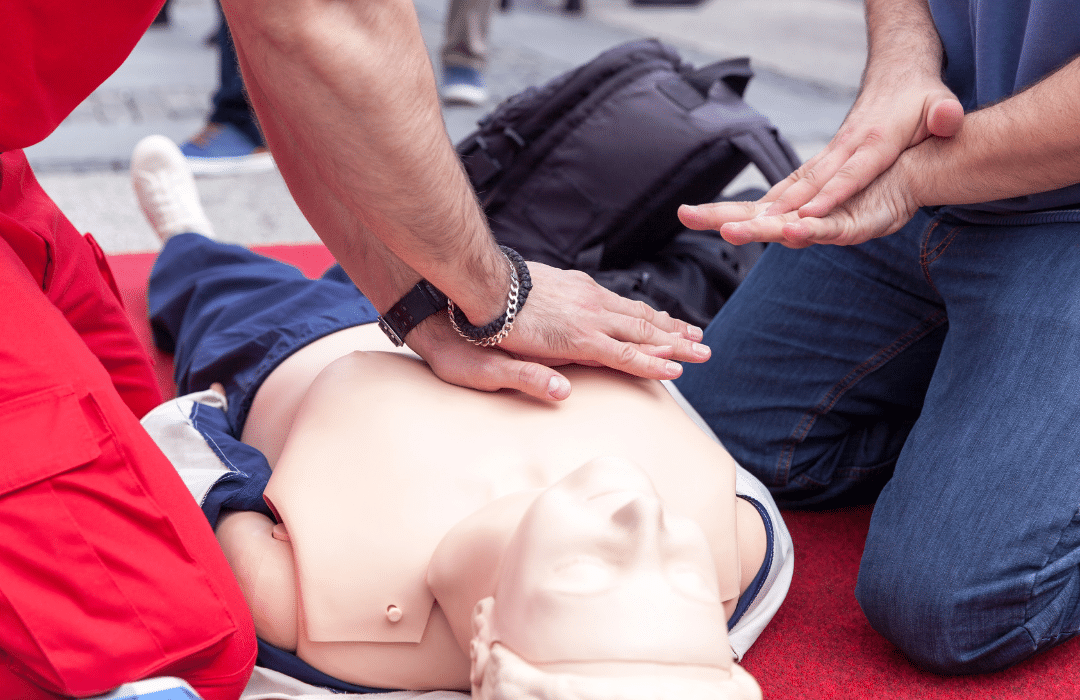 Designed for a wide range of individuals, our classroom-based HeartSaver CPR training course equips you to recognize and respond to life-threatening emergencies. Master essential CPR skills, including head tilt-chin lift, compressions, breaths, and coordinating with EMS providers.
Focus on Adult and Child CPR and choking, enabling you to perform life-saving measures confidently and effectively. Under the guidance of an AHA Instructor, engage in video-based lessons, hands-on CPR skills practice, and testing to ensure your readiness.
Be prepared to save lives – enroll in the HeartSaver CPR training course at EMTPKY and make a difference in emergencies!
Approximately 4 hours (online or on-campus)
HeartSaver CPR Training is for anyone who wants the knowledge to try to save a life when the need arises. The course also provides employee training for designated first responders and individuals needing credentialed training for job or regulatory requirements.
Other Available AHA courses
other training programs available at EMTPKY